Post by Amritha Varshini on Jun 28, 2015 7:52:39 GMT 5.5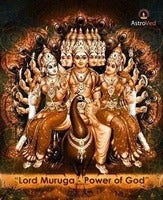 Enna Kavi Paadinaalum – Sri Anayampatti Adisesha Iyer – Raga : Neelamani
Every music evokes different feelings to listeners like Joy, Happiness, Bliss, Pity, Sadness, Bhakthi, Devotional, Patriotic etc. Some songs will make you to think aloud and even changes ones character and attitude towards life and guides them in the right path.
The Composer Sri Anayampatti C.N. Adisesha Iyer in this song evokes the feeling of pity, sorrow, sympathy or compassion. He questions Lord Muruga why his heart doesn't melt even after singing so many poems. He nicely brings out the Lords relationships viz., Mother (Parvathi), Father (Shiva) His Aunt (Lakshmi) and His Uncle (Vishnu). The composer also talks of the generosity of King Bhoja in whose court Poet Kalidasa was patronised. He finally concludes if only the Lords grace is there he has nothing to worry and till that time he is not ready to leave the Lord.
The singer Sri Madurai S. Somasundaram better known as Madurai Somu has poured out heart and soul in this song. He is now recognised with this song and made this masterpiece as his own.
More details about the composer and the singer along with Lyrics and the audio link sung by Madurai Somu are shared.
If someone can share more information on the composer and interesting facts about the Singer we will be delighted to share.
Kindly hear the music and seek the blessings of Lord Muruga.
Pranams

Anand Vasudevan
28th June 2015

Special Note

Composer : Anayampatti Sri C.N. Adisesha Iyer

All we know about the composer is that Sri Adisesha Iyer was born on December 15 1896 at Vengari a small village near Namakkal. His parents Sri Senaparatti Nageshwara Iyer and Smt Sharada tutored him in religious texts and mythologies. He learnt Thiruppugazh from Sri Srinivasa Iyengar in Madurai. Along with Anaiyampatti Jaladarangam Subbaiyer in 1922 Adisesha Iyer built a temple for Lord Muruga. He also composed songs and soon thereafter his disciples organised a Thiruppugazh Bhajan Mandali. We assume he later become a Sanyasi as he is referred as Swami Guhananda and the Aradhana is being conducted every year at Anaiyampatti near Salem with rendering of Thiruppugazh, Namasankeerthanam and his compositions, along with Unchavruti and Annadaanam.
Madurai Sri S. Somasundaram alias Madurai Somu (1919 – 1989)
One of the most popular musicians in recent times, Madurai Somu, as he was affectionately known, had his early training under Sesha Bhagavatar, Abhirama Sastri and Sundaresa Bhattar. Later, he went to the great master, Chittoor Subramanyam Pillai. He gave his first public performance in 1934 at Tiruchendur. His music was highly appealing because of its rich emotional content and very soon, Somu became a household name in Tamilnadu. He popularised plenty of Tamil songs. The famous song "Marudamalai Maamaniye Murugaiyya" in the film "Deivam", which nobody can forget. The Annamalai University conferred upon him an honorary doctorate during its golden jubilee celebrations. He was awarded the Padma Shri by the Government of India in 1976, the Sangeet Natak Akademi Award in 1978 and the Sangeetha Kalasikhamani award by The Indian Fine Arts Society in 1983.
One can read more about him at
www.maduraisomu.com/
References
• sujamusic.wordpress.com
• maduraisomu.com
• carnaticdarbar.com
Lyrics and Meaning of the song

Enna Kavi Paadinaalum – Sri Anayampatti Adisesha Iyer – Raga : Neelamani
என்ன கவி பாடினாலும் உந்தன் மனம் இரங்கவில்லை
இன்னும் என்ன சோதனையா முருகா! முருகா!!

Enna Kavi Paadinaalum Unthan Manam Irangavillai
Innum Enna Sodanaiyaa Murugaa! Murugaa!

Doesnt your heart melt evern after hearing many poems
Why are still testing me Oh Lord Muruga!

அன்னையும் அறியவில்லை தந்தையோ நினைப்பதில்லை
மாமியும் பார்ப்பதில்லை மாமனோ கேட்பதில்லை முருகா! முருகா!!

Annaiyum Ariyavillai Thandaiyo Ninaippadillai
Maamiyum Paarppadillai Maamano Ketpadillai

Your Mother (Parvathi) does not know my troubles and your Father (Parameshwara) doesn't think about me. Your Aunt (Lakshmi) doesn't shower her glance on Me and your Uncle (Vishnu) is not listening to me.

அக்ஷரலக்ஷம் தந்த அண்ணல் போஜ ராஜன் இல்லை
பக்ஷமுடனே அழைத்து பரிசளிக்க யாரும் இல்லை
ஈஜகத்தில் நீ நினைந்தால் எனக்கோர் குறைவில்லை
லக்ஷியமோ உனக்கு உன்னை நான் விடுவதில்லை முருகா! முருகா!!

Akshara Laksham Thanda Annal Bhoja Raajan Illai
Pakshamudane Azhaittu Parisalikka Yarumillai
Ejagtthil Nee Ninaindaal Enakkor Kuraivillai
Lakshiyamo Unakku Unnai Naan Viduvadillai

There is generous King like Bhoja who patronised the poets.
There is no one to cares and grant the gifts.
If only you thought of Me, i would have no more miseries.
Is this your objective? I wont let you and give up! Oh Lord Muruga save Me!

Kindly hear the divine music sung by Sri Madurai S. Somasundaram (a) Madurai Somu